2018 Full Day - Half Day Camp

June 11, 2018 - June 14, 2018
Full Day Camp:
The Bo Oshoniyi Soccer Academy Full Day Camp is an action packed week filled with fun. This camp runs Monday-Thursday (9 am-4 pm) and focuses on soccer technique and tactical aspects of the game. Throughout the week each player will work on forming good soccer habits and learning new skills. This will be accomplished through individual instruction by our highly qualified coaching staff along with matches played daily. Full day campers will eat lunch daily in the ETSU dining facilities. Each camper will receive an ETSU Soccer t-shirt.
Half Day Camp:
The Half Day Camp will be filled with games and drills that are fun and exciting. The focus will be on developing good technique as the foundation to become a better soccer player. Though basics are the key at this age in terms of instruction, sportsmanship and teamwork are key ingredients that when established at a young age help children develop into better players and people in later years.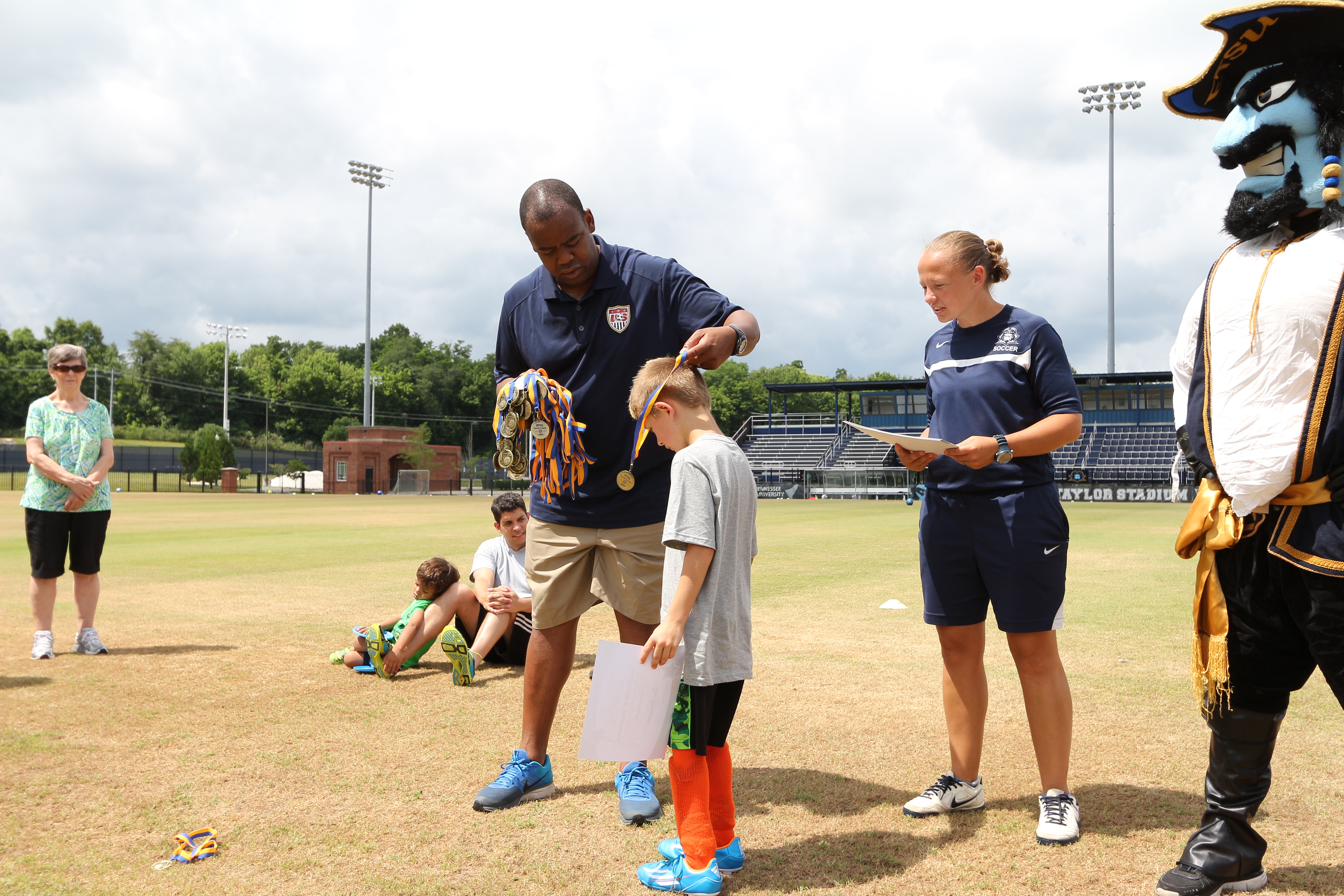 Summers-Taylor Soccer Complex
2018 Full Day - Half Day Camp
Gender: Male | Ages: 6 - 14
June 11, 2018 - June 14, 2018 | Johnson City, Tennessee
Mon, June 11, 2018 - Thu, June 14, 2018
807 University Pkwy
Johnson City
,
Tennessee
37604